Les Roulottes de la
Ferme des Chanaux




Roulottes de campagnes Haute-Loire et Loire
Try complete change of style and original hollydays with our country trailers in the edge of Haute-Loire !
Discover the Auvergne and its preserved nature, its white water from the Loire, the Arzon or the Allier, its vulcanic ground and its green landscape, a garantee for delightful hiking and rafting.
Your comfort, our priority
Let's taste local specialties, from green lentil from Le Puy and its Vervaine du Velay ( the liquor), to the hand-made cheese and other dry sausages.
Walk though medieval castle full of history and heroic deeds: Polignac, Lavoute-Chilhac…
In short, makes the most of your stay in the Roulottes de la Ferme des Chanaux, in living in very well conceived and fully furnished trailers.
Special offers
"Discovery" stays
Offers valid all year round, except from July 6 to August 26, 2019.
1 night for 2 people with 2 breakfasts: € 80 (value € 107, 25% discount)
Also included are 2 welcome drinks.
Valid from Sunday to Friday
2 nights for 2 people: 119 € (value 170 €, 30% discount)
Valid every day of the week.
2 nights for 2 people with 4 breakfasts: € 139 (value € 212, 35% discount)
Also included are 2 welcome drinks and a duck breast terrine.
Valid every day of the week.
Additional person (breakfast included): 10 € / 1 night, 15 € / 2 nights
These offers cannot be canceled.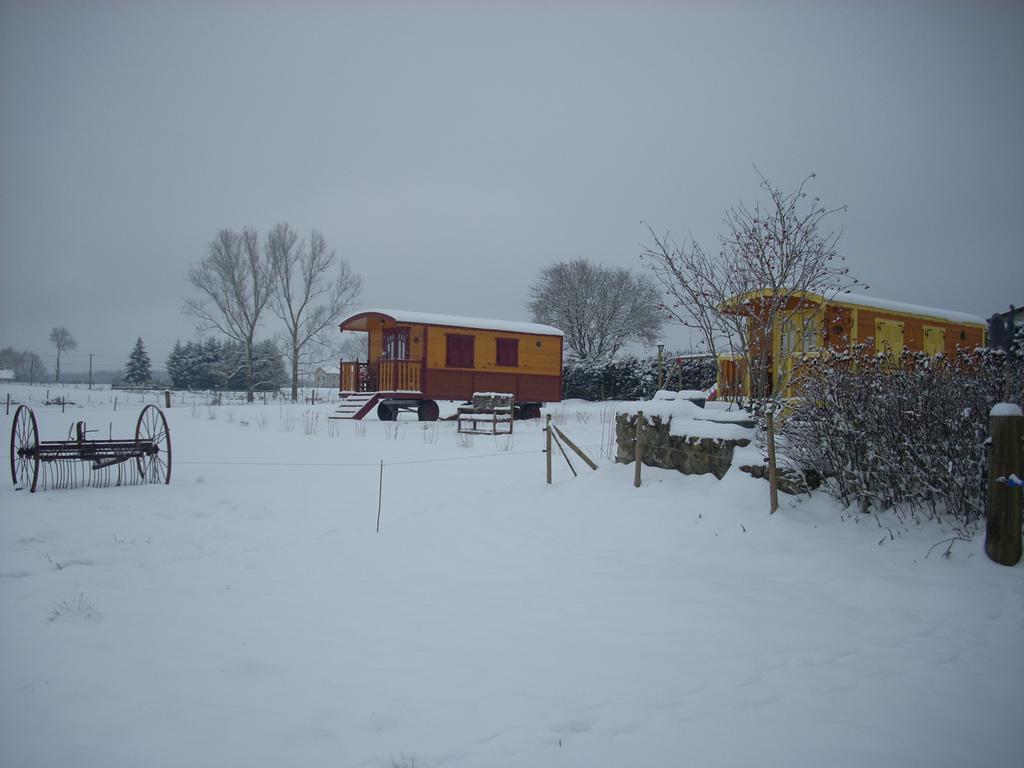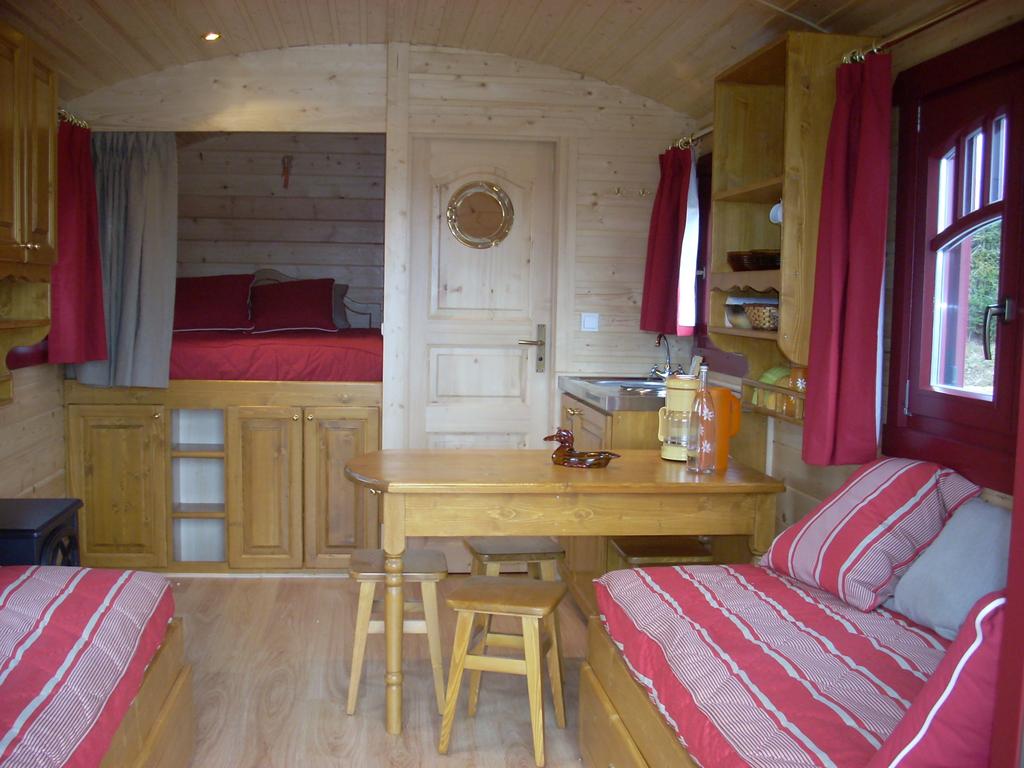 Armelle Le CORRE
"Excellent, je ne pensais pas un tel confort dans une roulotte. Très bon accueil. Petit déjeuner servi le matin comme des princes ! A refaire et je conseille à tout le monde".
Jier Col
"Dans un environnement bucolique et magnifique la roulotte s'intègre superbement bien. Elle est très bien équipée et très propre. L'accueil est extrêmement courtois, sympathique et serviable".
Monique Chevrier
"Super séjour passé aux roulottes des Chanaux, Accueil chaleureux et au petits soins pour que vous passiez un bon séjour. Endroit très calme et reposant, roulotte très bien équipée et propre. Petit déjeuner et repas réaliser avec les produits de la ferme excellent. N'hésitez pas vous ne serez pas déçu".
Severine BOYER
"Lieu très agréable…. Roulette confortable et très bien équipé…. Au calme. Les personnes qui vous accueille sont plus que gentils un très agréable moment à refaire très vite".
La Ferme des Chanaux
The Roulottes country
If you wish to offer a stay, I will send you a gift voucher.
To reserve contact by email at info@lafermedeschanaux.fr, by phone at 04-71-03-63-24
Feel free to share the info!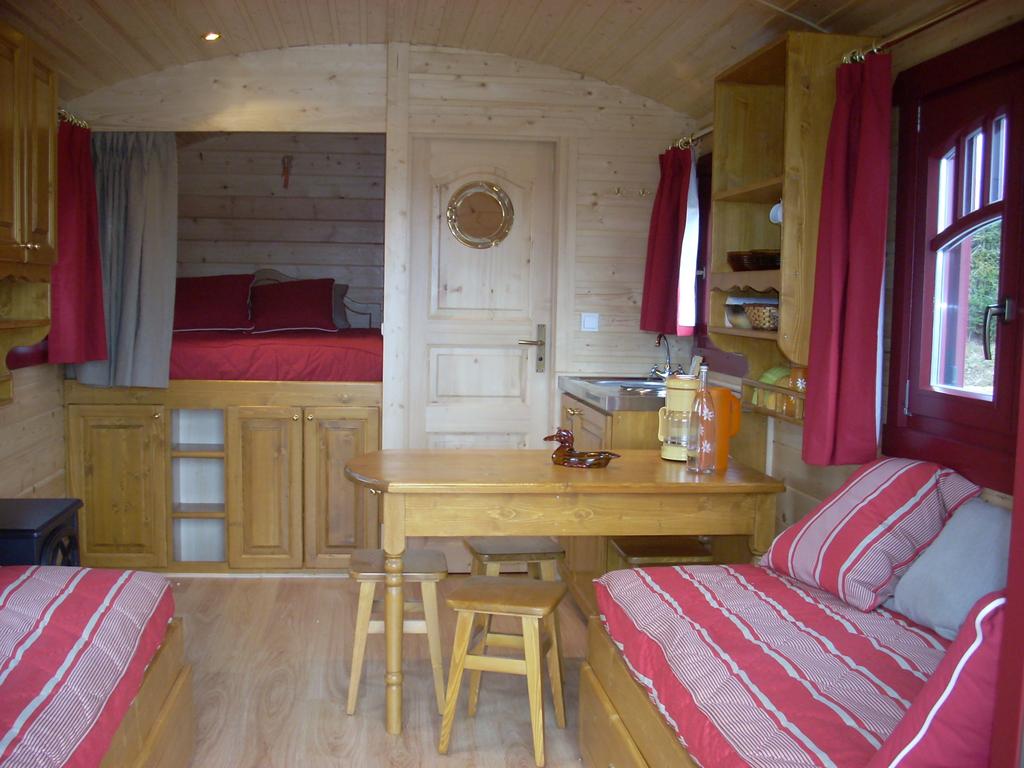 News
Welcome to our new website!
We want it to make you want to come and visit us.
Do not hesitate to subscribe to your favorites to follow our offers and discover the activities of the region.
Localisation
43500 Saint-Julien d'Ance